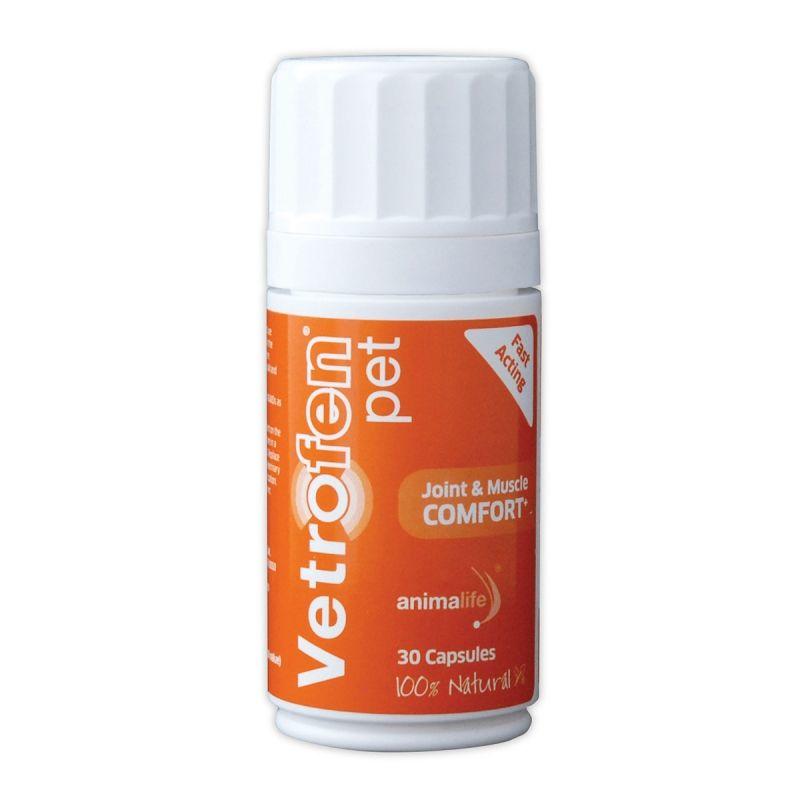 Animalife Vetrofen Pet Capsules 30 pack
VETROFENP 30CAPS
Vetrofen Pet is a proprietary blend of Scutellaria baicalensis and Acacia catechu. These plants have been used in foods and health products for thousands of years in other countries, especially in Japan and China. The two key ingredients in Vetrofen Pet have been studied extensively around the world and are recognized for their ability to support the body's natural inflammatory response as well as being potent antioxidants and free radical scavengers that are fast acting, effective and safe.
Vetrofen Pet represents a whole new approach to managing comfort and mobility by uniquely addressing the dietary balances of the metabolic processes involved.
Fast acting and safe.
Targets the body's inflammatory response.
Helps the body's natural recovery response to short terms problems such as bruising, strains or injury.
Supports comfort, function and flexibility in joints, muscles, ligaments and tendons that can all detract from optimum health.
Promotes overall wellbeing and quality of life of your pet like no other product.
Great for keeping the active or ageing pet comfortable, happy and mobile.
Supports the body's natural recovery mechanism.
Represents a unique and proven approach to managing comfort and recovery.
Free from banned substances.
Nothing compares with Vetrofen, works like Vetrofen or delivers results like Vetrofen.